Swimming pools are fun for all but those who prefer river bathing can gain access to the campsite's beach (access from the magnificent terraces).
The climbing frames, swings and trampoline give happiness to the children.  Those not so young will find petanque, volleyball and table tennis to amuse themselves, as well as the aqua-aerobics, mountain bike riding, canoes, hiking with a guide during the high season.
Sports and leisure activities in area
Canoes Leisure activities at Pont de Vitrac, canoe base (800m from the campsite)
Montgolfières du Périgord (Hot-air balloons) at La Roque-Gageac (3km)
Gabarres (river barges) at La Roque-Castling Gageac (4km)
L'Étrier de Vitrac at Vitrac, riding school (7km)
Via Ferrata in the Gardens of Marqueyssac at Vézac (7km)
Couleurs Périgord, rock climbing and caving (speleology) at Vézac (8km)
Bike Bus, bicycle hire, at Castelnaud La Chapelle (8km)
La Forêt des Écureuils (Squirrels Forest), adventure course at Saint Vincent Le Paluel (10km)
Air Park Périgord, adventure course at St-Vincent of Pod (14km)
Quad en Forêt de Lasserre (Quad in Forest) at Marcillac Saint-Quentin (15km)
Golf de la Forge at Siorac in Périgord (25km)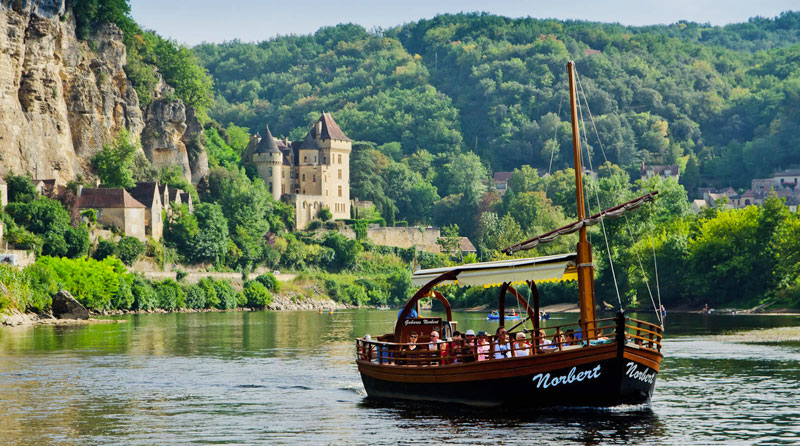 Book online...
Camping La Butte: 3-star campsite in La Roque Gageac
Leisure activities, playful animations for the young and the not so young… On the spot or nearby, a wide choice of sport activities are on offer for you!
Book online...