For your comfort, you will appreciate the various services offered within the grounds.

Wifi access is available in the entertainment zone of the campsite to allow you to surf "web".
This service is available via the sale of time cards.
In high season:
Groceries, bread and pastries, newspapers, regional wines, ice packs to be chilled, snack bar, bar, take away dishes and pizzas.
Among other services:  post, washing machine, camping gaz, various rentals such as refrigerators, relax chairs, baby baths, sheets and camping accessories.
Reception opening hours: 9 a.m. to 12:30 p.m.  –  2 p.m. to 7:30 p.m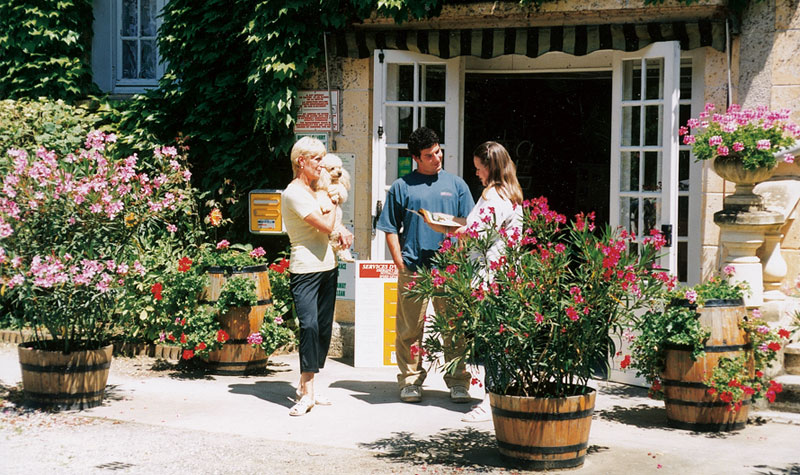 Book online...
Camping La Butte: 3-star campsite in La Roque Gageac
Quality services of a 3-star campsite are offered at La Butte to make enjoyable your holiday... under the sun of Périgord!
Book online...